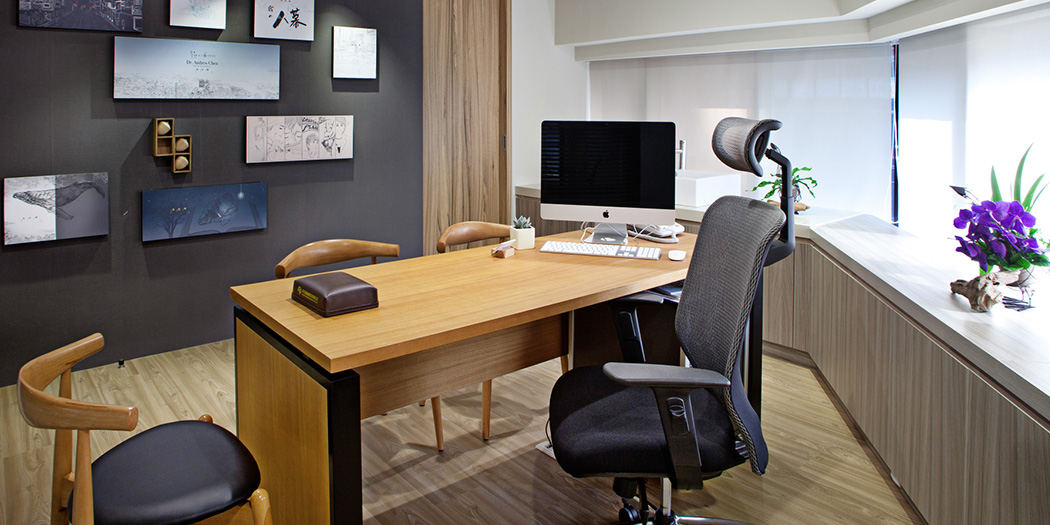 Established 2014
Aphrodite Facemay Medical Group has always specialized in shaping customer beauty according to their needs. As we entered our twelfth year, we began to contemplate the fleeting notion of "beauty" – while external beauty can be prolonged through consistent use of cosmetic medicine, inner health cannot be overlooked. Seeking to strike a balance between beauty and health, we combined Chinese and Western medical philosophies to establish the Aphrodite Chinese Medicine Clinic. Through the exchange of traditional medicine, plastic surgery, and dermatology, we've created an environment that can take care of all our friends from Aphrodite.
Upon entering Aphrodite, your eyes are drawn immediately to the comfortable greeting room; a place of healing and relaxation. The open space naturally helps spread the pleasant scent of herbal medicine, as you enjoy customized tea blends of European herbal teas and Chinese remedies along with a selection of books.
When it comes to professional medical care, the interdisciplinary team fuses the wisdom from Chinese medicine, plastic surgery, and dermatology to provide a holistic, multi-faceted medical service. Whether it's helping to develop your ideal body, minimizing hair loss, post-surgical care, and Chinese-style beauty care, our approach is treatment from the inside out. All our top-quality medicines are carefully selected and vetted by our professional medical team, sourced from a GMP certified pharmaceutical company and approved for usage by the Department of Health.
Eight Reassurance
1.Show healthy aesthetics, providing a full range of services and Chinese-Western medicine.
2.Safety is the first priority for our practitioners of Chinese medicine and acupuncture.
3.Carefully selected medicine and tools, all Dolt certified.
4.Service personnels are licensed professionals in nursing and beauty.
5.A comfortable space to relieve medical pressure.
6.Transparent pricing adhered to by all staff.
7.Absolute adherence to medical privacy and ethics.
8.Enthusiastic sharing, and eager to help doing charity to fulfill social responsibility.