HAPPYHAIR was established in 1976. The company has come a long way since the first store called"Happy Lady Beauty Salon"(later renamed to"Happy Styling Salon")was founded. After the establishment of multiple HAPPYHAIR Beauty Salon Branches, the company was transformed into a franchise with more than 60 member stores. The Happy Recome group, which employs a staff of over 1000, currently owns seven brands and represents another 20 brands in over 100 sales outlets.
Our exclusive brands include six brands(HAPPYHAIR、GENIC、LET'S HAIR、M-PALACE、HJ、V-SALON), our aroma therapeutic brand ESCENTS Aromaliving, our culinary brand Solar Cafe, our"ESCENTS Bookcase"book store, and our aesthetic brand COYUCHI. We are also an authorized dealer of many professional hair products such as OH Shine, AG Hair, and Aphrodite Beauty Clinic. HAPPYHAIR combines products, aromatherapy, healthy food and cosmetic clinics, covering a large variety of fields in the aesthetics and beauty industry.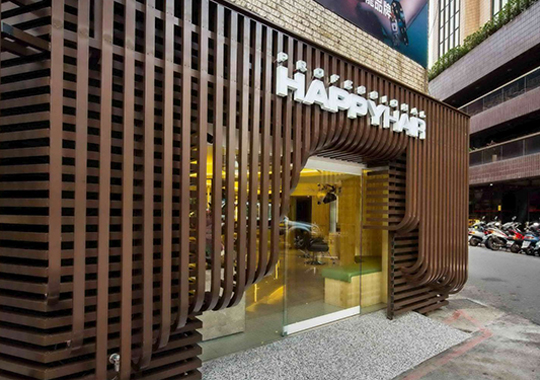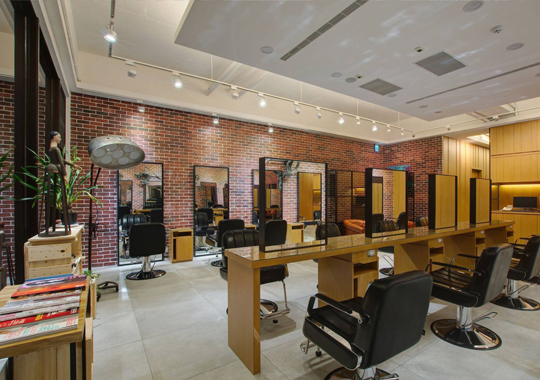 Health-conscious Salon Brand
It is our deep conviction that a healthy body is the key to outer beauty. All our products and services focus on health care. We use green and healthy products to improve our customers' hair quality and create great hairstyles and beautiful colors. Our services put equal emphasis on health and fashion and we have therefore developed perming and dying processes with standard conditioning and isolation techniques to maintain the natural softness and shine of our customers' hair.
HAPPYHAIR SPA NO.1 HAIR SPA
Scalp health has always been very important to us. We have therefore developed a large variety of scalp care and treatment products. We combine our premium aroma therapeutic products that are completely natural with unique scalp massage techniques to provide the ideal treatment for every scalp type. We are number one in the scalp care industry due to our professional expertise and techniques.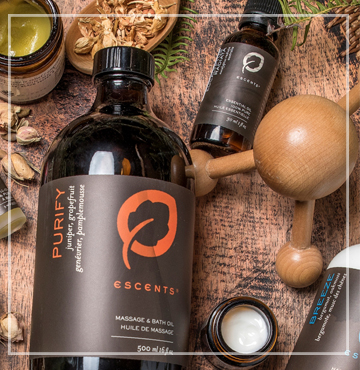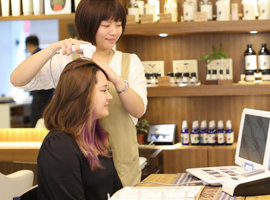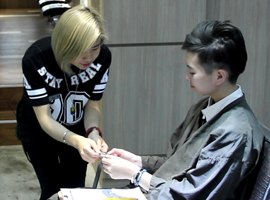 Our stylists carefully communicate with our customers to identify their personal needs and suggest a hairstyle that fits their style and personality. Our services and prices are transparent and our customers don't have to worry about additional charges or fees. When the hairstyle is completed, the stylist will explain to the customer how to develop a proper hair care routine and maintain the shape of their hair at home.
Within seven days after their visit, the stylist will contact the customer by phone to inquire about the shape of their hair and their satisfaction with the service provided. These are the cornerstones of our service process. It is our goal to provide our customers with sophisticated and high-quality services, a complete styling process, and transparent prices in addition to a marketing strategy that combines rich cultural connotations with an emphasis on market demands. HAPPYHAIR transcends traditional ideas and patterns in the creation of a new beauty salon culture to give customers a personal and caring service experience.
A member of a charity organization once told us that the purification of the heart is more important than the cleansing of hair. This spirit of public welfare has had a deep impact on HAPPYHAIR. Following our participation in free haircut services and fundraising activities, commitment to public welfare has turned into an integral part of our company culture. We currently have about 30 hair styling teams that provide voluntary services. These stylists dedicate their leisure time to providing free services to people in need(such as homes for physically and mentally disabled persons, nursing homes, and hospice care units). From 2003 to 2009, our staff launched numerous internal fundraising campaigns and a total of three"Happy Angels"blood donation activities. The donated blood was handed over to blood banks in Taipei, Taichung,Tainan and Kaohsiung to help patients all over Taiwan. In addition , the staff of Aphrodite Beauty Clinic and other member organizations of the HAPPYHAIR Group often provide free medical services and organize donation campaigns for schoolchildren and old people who live in the countryside or in mountainous areas.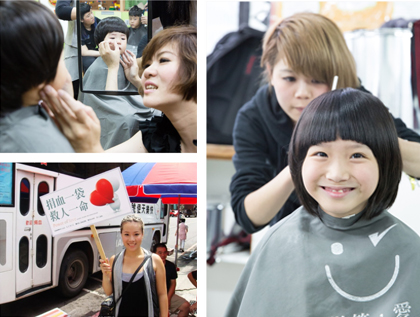 An internal fund has been established to assist staff members who face short-term emergencies or are members of disadvantaged families, In recent years, these funds have also been used for different purposes such as environmental protection or social relief or even as donations for international disaster victims.
Protection of our planet and Concern for disadvantaged groups
In 2009, HAPPYHAIR established April 15th as "Happy Earth Day", husting a series of events focusing on health and the environment. Encouraging employees to 1)decrease meat consumption, 2)utilize public transportation, and 3)turn off banner lights 1 hour earlier, Happy participated in     global Earth Day advocacy as organized by the National Geographic channel by raising awareness about eating habits, reusable hags, and recycling, In addition, Happy planted 227 indigeneous Taiwanese trees to create our own forest on behalf of preservation efforts.
Through a wide variety of events, Happy has turned Hs ideals of"Caring for the disadvantaged and protecting the Earth"into concrete action-and me invite all to join us!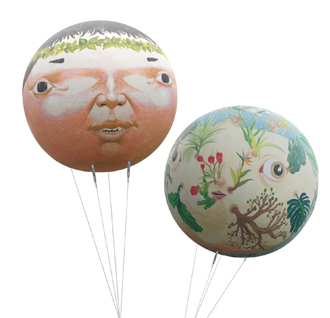 For the past 6 years, YIRI LIVING has organized on event called"Taipei Earth Day". This activity aims to enlist local farmers, singers who care for our planet, and environmentally-minded handicraft artists in the planning of activities that are centered around agricultural produce, creativity, art and music, and movies that promote environmental awareness. This event has turned into the largest ecological festival in Taiwan. YIRI strives to spread the seeds of environmental awareness through a large variety of cultural, artistic, and agricultural activities to propagate the concepts of protection of our planet and efficient use of resources.

Media coverage and cooperation with international brands
All our brands represent a unique concept of Iife aesthetics and provide sophisticated and personal services and high-quality products. These brands have not only earned the appreciation of our customers,and have also been widely covered in various print and broadcast media(such as Apple Daily, Liberty Times, Queen, Fashion Guide, CTITV, and FTV Superstar as well as international Chinese-language publications)and have received numerous cooperation offers from international brands. We have established long-term partnerships with internationally renowned cosmetics brands such as DIOR, SISLEY, CLINIQUE, Estee Lauder, Elizabeth Arden, Guerlain, Shu uemura.

Our professional hairstyle handbooks are bestsellers in the Chinese-speaking world
Do you envy the girls on Internet auction sites with their gorgeous hairstyles?The bestselling book"Images of Hairstyles of Internet auction girls you can try out yourself"which was edited by our star stylist Miyake contains 100 hairstyles that are extremely popular among Internet auction models and were created by their favorite stylist Miyake. Kobe, Kerina, and Weiwei are among the 11 popular models that are included in this book. With dozens of recommendations from entertainers and celebrities the book is both practical and entertaining. It was ranked fifth on the bestseller list in the lifestyle category on books.com.tw and has been also publishef in Malaysia and China.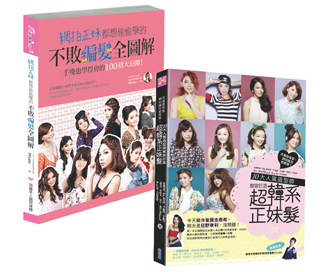 In 2013,Happyrecome worked with Taiwan Cite Publishing Ltd, and Sharp Point Press. to invite invited HAPPY HAIR brand's popular hairstylists Fabe, Iven, Ivy, etc. as authors, to publish("What millions of bloggers and internet models want to learn!10 popular stylist teach you how to create super good-looking Korean girls' hairstyles"), hitting the books.com.tw top charts for lifestyle books ,simultaneously published in Taiwan, China, Hong Kong, Macau and Malaysia. It's Taiwan's first hairstyle manual centered on popular Korean styles, featuring well-known models and bloggers as demonstration pieces, teaching readers to imitate their favorite star hairstyles in 6 simple steps!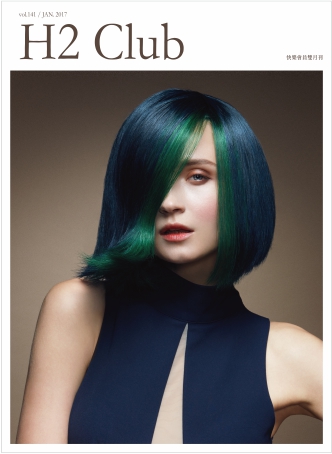 Beauty made easy with our new membership system
HAPPYHAIR pioneered a membership system that provides systematic services for all members. Besides to membership discounts, all members also enjoy other offers and discounts during promotional months in addition to special updates gifts. The H2-CLUB Bimonthly magazine provides members with the latest fashion news and other types of over information related to aesthetic news. The magazine has a circulation of 100,000 and is geared to female readers who want to stay informed about the latest fashion trends. International media networks and renowned brands are eager to cooperate with this publication.
Member seminars and VIP events beauty from within.
The company organizes free seminars for its members on a regular basis. Topics range from aromatherapy and handicrafts to environmental issues and fashion accessories, giving all members an opportunity to experience the joy of an aesthetic lifestyle. In recent years, the company has also organized screenings of classic movies or films dealing with female issues throughout Taiwan for all members so they can achieve inner both and outer beauty. Our members not only have stylish and healthy hair, they also get a change to learn and broaden their views in a fashion.