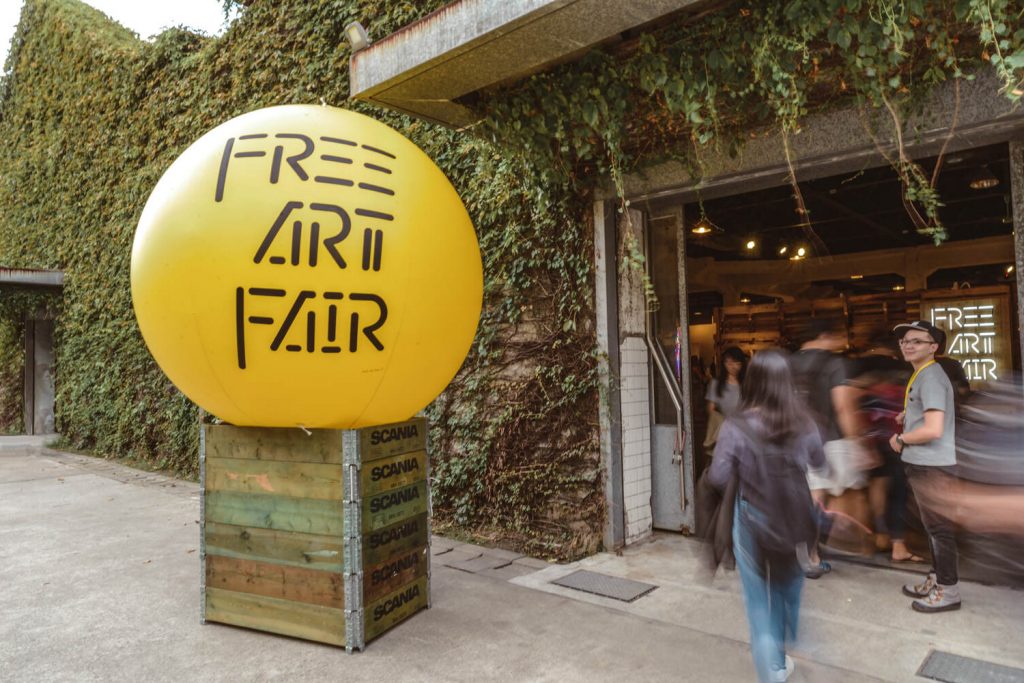 Taipei Free Art Fair│ARTasty
Many of life's important gatherings revolve around food and drink, and ARTasty is no exception. For two days, we explored artistic freedom at the Huashan 1914 Exhibition Center, inviting artists from all sorts of backgrounds and countries to bring a "dish" of their own to this potluck; a treasured, unique recipe feeding our curiosity and provoking questions about life. The goal of the Taipei Free Art Fair has always been to create a platform for individuals, for society, and for the environment.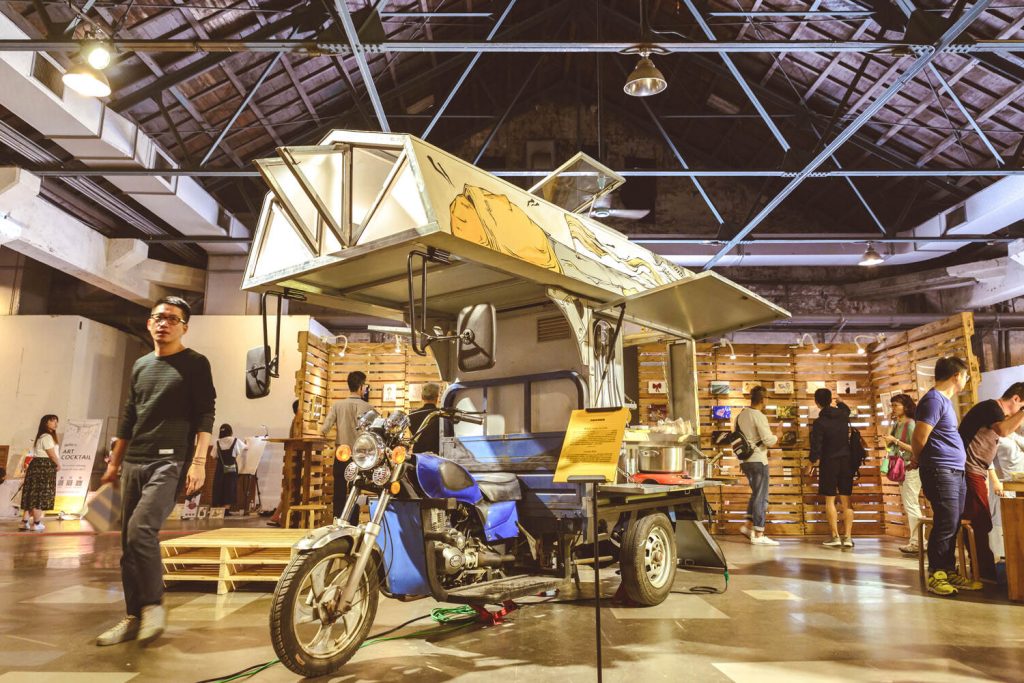 The creation of something "delicious" stems from a heart of empathy and gratitude, mixed with a festive occasion, nourishing our psychological lives with a simple, experimental beauty.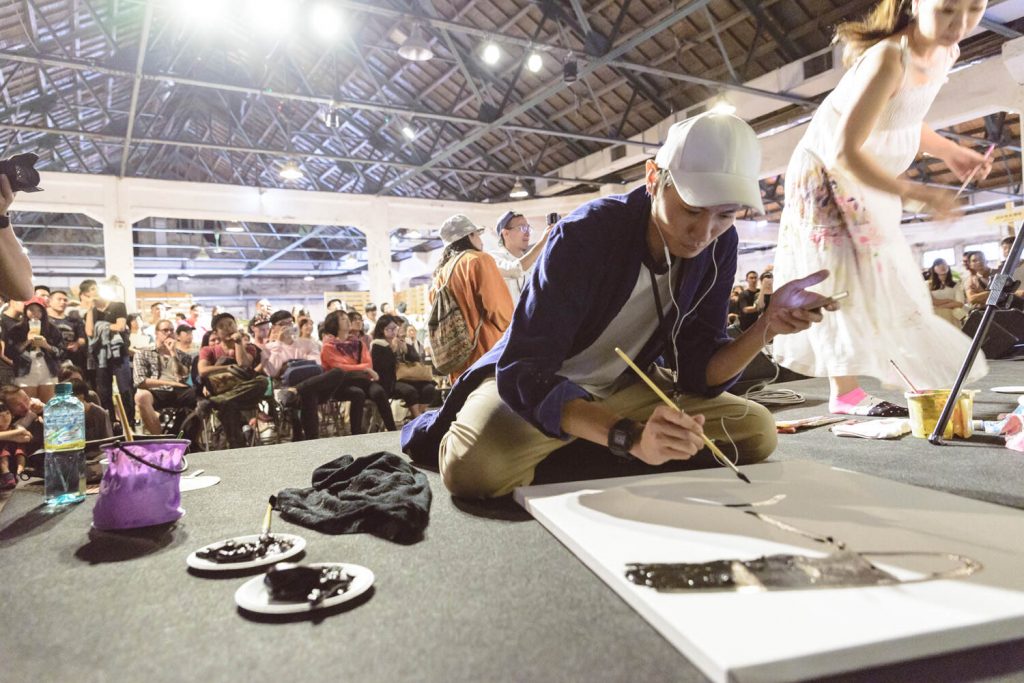 2016 marked the Taipei Free Art Fair's 3rd anniversary. The YIRI Arts Foundation was proud to host the event with assistance from Shih-Chien University's School of Architecture. After our 2nd year, we spent a lot of time planning and discussing what the Free Art Fair would look like in the future. Ultimately, we stayed true to our original vision: free for attendees, free for artists, free to explore in all mediums, creating new possibilities for art. As the giant yellow Free Art Fair balloon rolled into Huashan once more, curious onlookers began gathering near the entrance, wondering what sort of exhibition would be held in a large warehouse without any walls.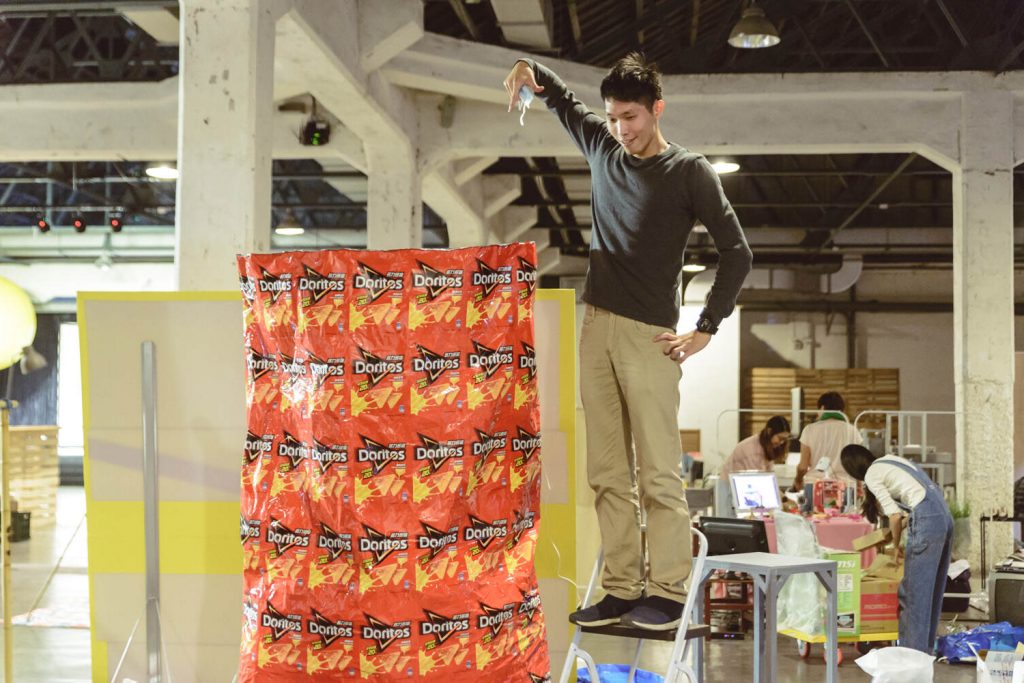 A day before the opening, a crane lugged artist Hsiao You-chi's work into the exhibition space. (second image in this article) Due to modifications to the chassis turning what was once a motorcycle into something more closely resembling a truck, it was no longer able to turn and change direction on its own. Everyone pitched in and helped lift the vehicle (weighing in at nearly a ton) into position, a memorable experience indeed! In his project, Hsiao transformed a motorcycle into a mobile home, ready to accommodate all basic human needs and functions. Ideally, the motorcart would journey around Taiwan, creating connections and relationships as it went. The simple eats peddled at the back of the  cart also reflected a more simple and welcoming era.
Reading is an important way to develop a more meaningful understanding of life and art, so we invited independent publisher Zhang Zhi-heng to set up our ARTasty book expo, featuring books relating to art and food from all over the world. We also offered creative flower arranging courses, incorporated food elements to allow attendees to construct their own masterpieces. The opening night party was a great mixer for the attending artists, featuring a musical group from Australia, and catering with well-known elements from Taiwanese night markets – a fun experiment overall.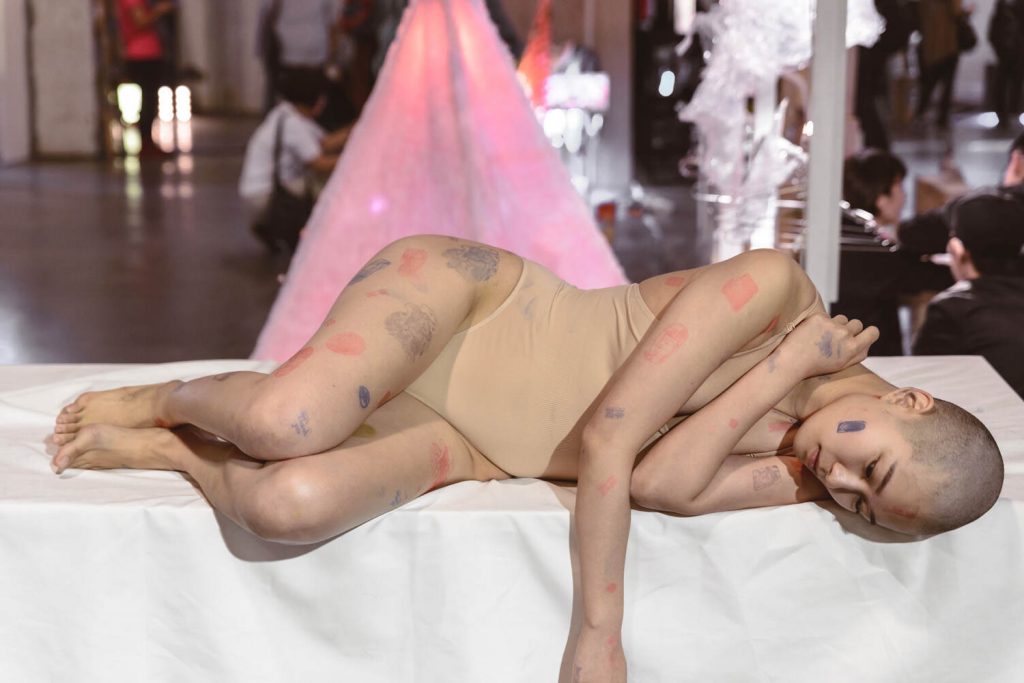 Visitors made their way through the exhibition, buying popcorn with custom fortunes, visiting a travel agency set up near the entrance with recommendations for scenic destinations (artist booths!)… one of the most well-received exhibitions was the "skin project", in which visitors would leave behind impressions of their memories with tattoo-like stamps.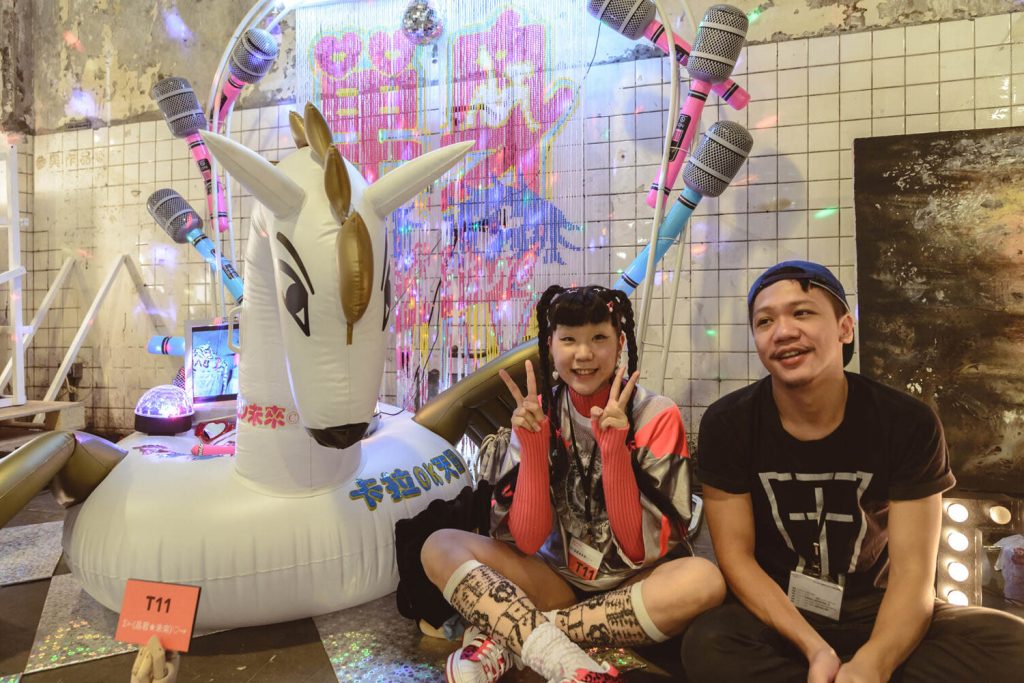 Voting for my ArTasty
Three top prizes and three popularity prizes were awarded this year. The Grand Prize went to Chen Sheng-wen and Zhang Yu-ping's "Plastic Restaurant", which invited visitors to order fast food meal sets – hamburgers created entirely from recycled plastic garbage, ice cream cones made from light bulbs… photos of visitors gradually became part of the piece, revealing the mental choices obscured by our culture of convenience; an introspective interactive art piece centered on the balance and relationship between food, consumption, and garbage. The 2nd place prize was awarded to Rexy Tseng, who created an installation piece using two small refrigerators and a rotating device with two slabs of beef on it, simulating the sense of distance and parallel paths in the relationship between people, technology, and food. 3rd place winner Tong Tong Tong attracted much attention on Day 1 for shaving her head clean during a "purifying ritual" before laying upon a table, allowing visitors to place stamps all over her body. Her concept helped viewers contemplate the process of domestication, and how we become the way we are.
Artist "Norman" always saw long lines in front of his stall, so it was to no one's surprise that he was awarded a popularity prize. He would create customized drawings using a few simple brush strokes, creating fond memories for all who stopped by. Artists Liu Qing-er and Fan also won popularity prizes for their works – "element ball" and "human wing", respectively. "Element ball" used food scraps mixed with wood shavings and chemical adhesives to create fake desserts, reflecting upon the true nature of modern food. "Human wing" derived inspiration from shark fin soup seen commonly in high-end Chinese-style banquets, guiding viewers to rethink doing irreversible damage to the environment.
Grand Prize│Chen Sheng-wen (陳聖文)、Zhang Yu-ping (張昱苹)
2nd Prize│Rexy Tseng
3rd Prize│Tong Tong Tong (童筒仝)
Popularity Prize│Fan (棥)
Popularity Prize│Norman
Popularity Prize│Liu Qing-er (劉菁兒)
Special Prize│Ye Ri-ning (葉日檸)
Special Prize│He Jia-ning (何佳寧)
Special Prize│Huang Jun-lun (黃俊綸)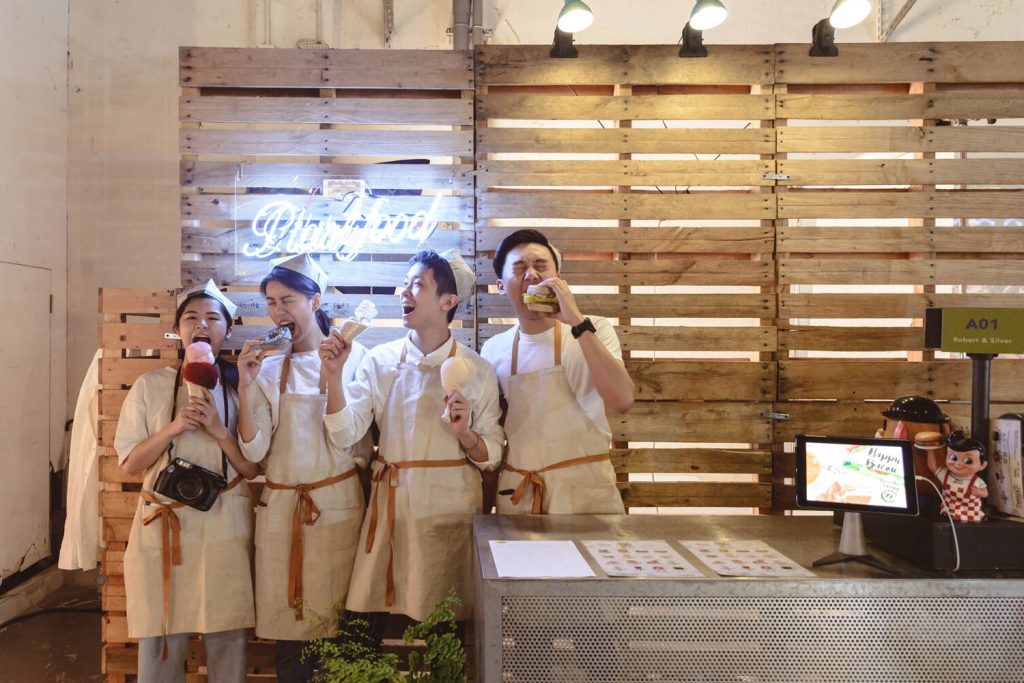 Free Art Fair Auction
The Free Art Fair Auction has always been an eagerly anticipated highlight of each year's Free Art Fair! This year, Mr. Huang Yu-ming (executive officer of the YIRI Arts Foundation) served as the auctioneer, as each art piece started at a mere $500NT. Without knowing the name of the artist and each piece's "market" value, attendees placed bids based purely on their personal sense of taste and aesthetic, bringing home artwork dear to their hearts.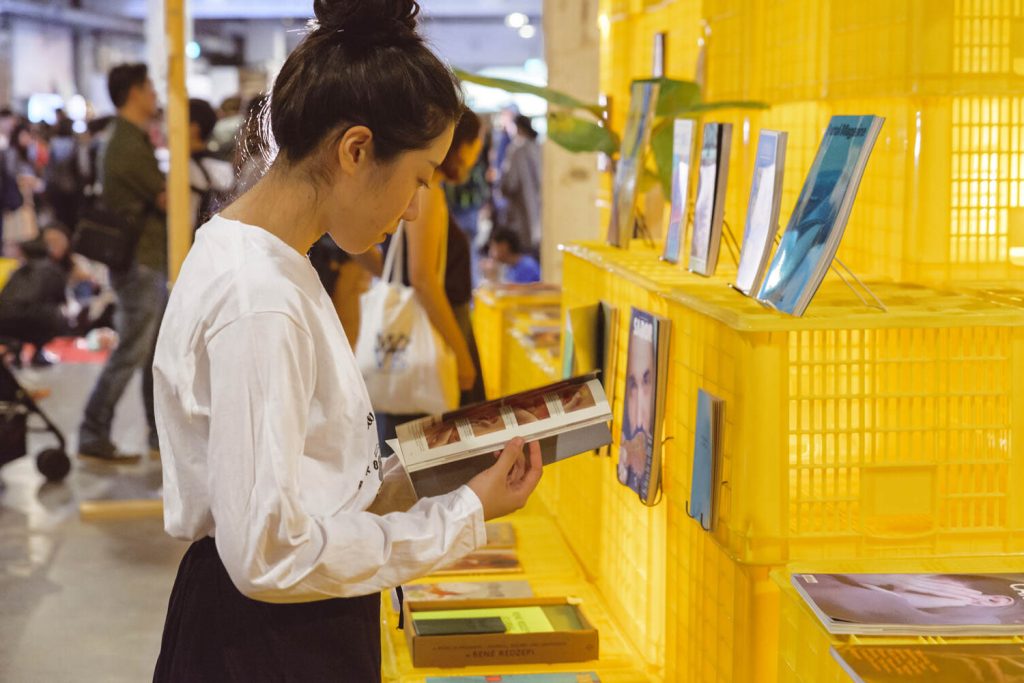 From the initially difficult beginning that saw a severe lack of applicants, to a wave of creativity from artists around the world, we saw that the Taipei Free Art Fair has become a contemporary art event that inspires all attendees to dive deeper into artistic creation. Freedom isn't just about overcoming obstacles, but learning how to embrace opportunities. It is this spirit that compels YIRI Arts to do this year after year!